Astrophotos
Thought I would share with everyone some photos I have taken with my 10" f/7.2 dob (1850mm) and my ETX 90RA (1250mm), Fuji 4.3mp digital camera and Siebert's universal camera adapter, 1.5x adapter barlow, Siebert 10mm and Siebert 21mm eyepieces. The difference in the size is due to the 3x optical zoom of my digital camera.
What appears below I am sure only indicates a tiny fraction of the potential use of the camera adapter along with the 1.5x barlow and eyepieces and your digital camera. The seeing conditions were fair to average. My dob is on a platform with a worm gear setup and is designed with inexpensive tracking motors off of a Meade Telescope.
Disclaimer: I do not claim to be an astrophotographer. Some may be able to far surpass the photographs I have done below. But being a rank amateur I was able to easily and quickly take the photographs below.
Some may feel that their dob is incapable of astrophotos, but this is not necessarily true. The key is getting the image ahead of the fov and as the rotation of the earth has the image cross over the fov be prepared to snap your camera or have the timer set to automatically snap the picture. This way you minimize vibration. With a little practice you can take some very decent pictures at high magnification. I hope you have as much fun considering this page as I had in bringing it to you.
Saturn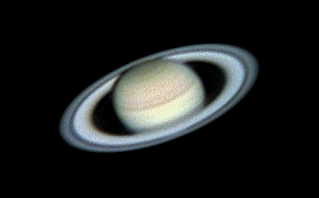 Above picture taken by Mike Neus on January 14, 2003 - he shot 6 minutes of video
onto a Canon Ultura miniDV camcorder through his Meade 826 telescope and
Siebert Optics 12.5mm standard eyepiece, downloaded the video to computer,
selected the best 1000 frames to "stack" to form the final picture
above. - Thanks Mike this is absolutely beautiful.
Below photos taken with the 10" Dob, 1.5x Siebert Barlow and 21mm swa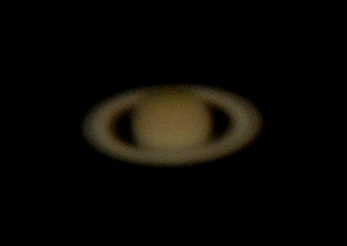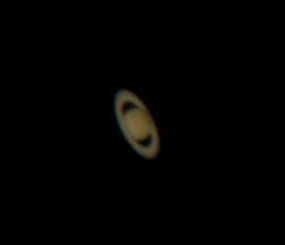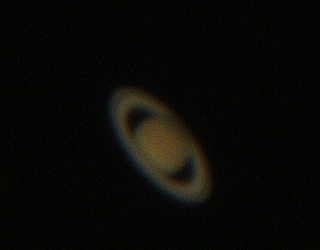 Below taken with the 10" Dob, 1.5x Siebert Barlow and 10mm wa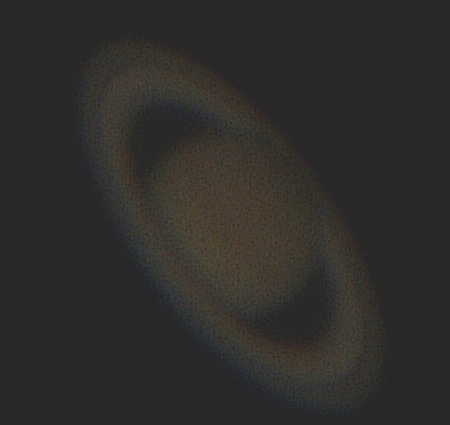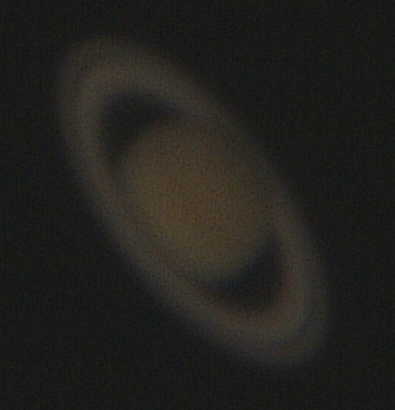 Jupiter
Below taken with the 10" Dob, 1.5x Siebert Barlow 21mm swa and/or 10mm wa
The big red spot in Jupiter photographs can be seen just off the center to the left on the darkest red band.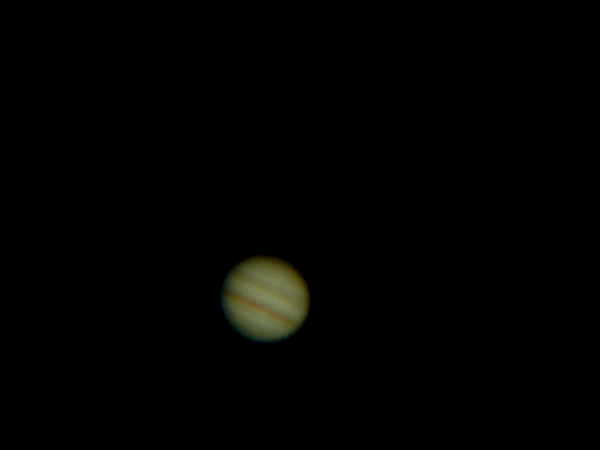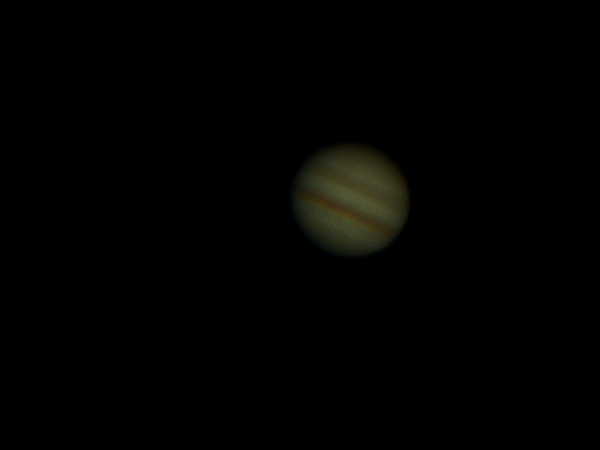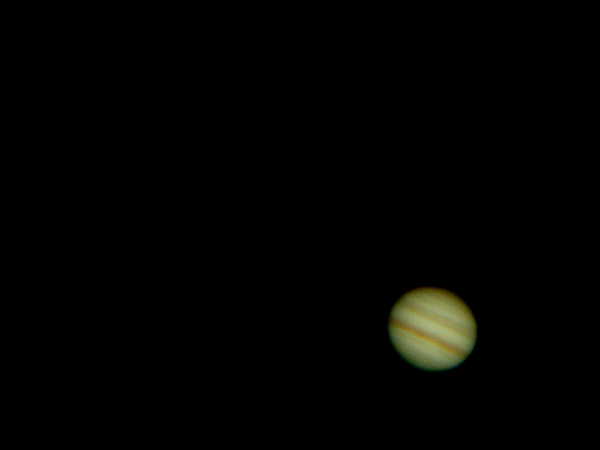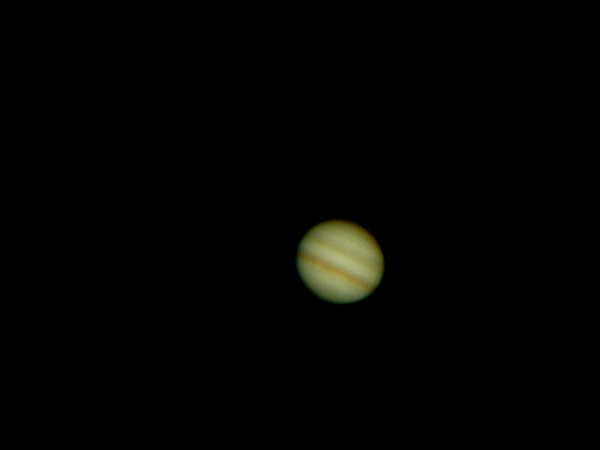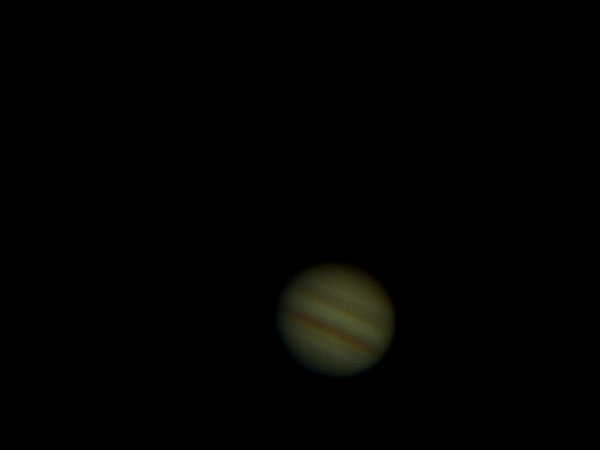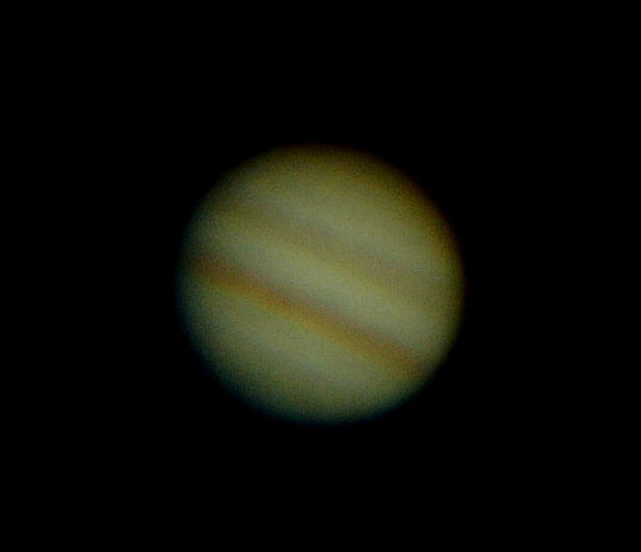 Moon
Below taken with the 10" Dob, 1.5x Siebert Barlow and 10mm wa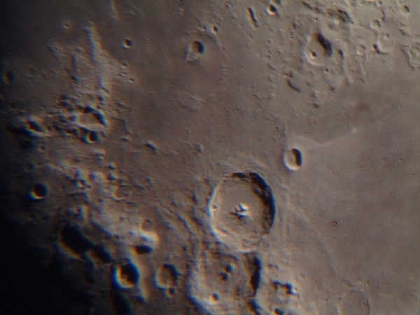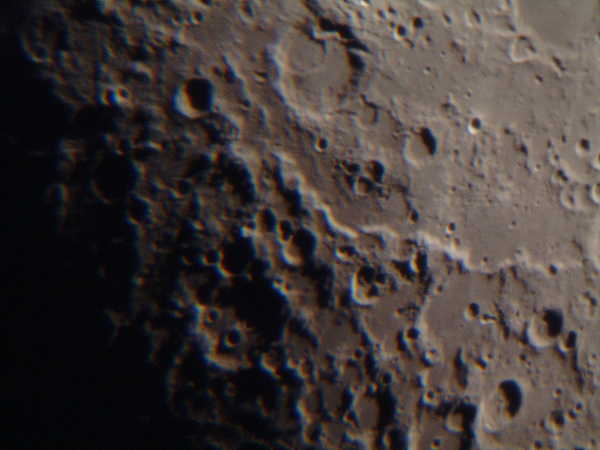 Photos below taken with ETX 90RA, 1.5x Siebert Barlow, 21mm swa and/or 10mm wa