Welcome to the New T-2 Modular and Modular Telecentric Zoom Barlow page. For T-2 modular Click here.
Why Modular and a Zoom? That is because you can go much further combining the two concepts.
Model#AZ (x4x8) $499
No longer available ---Model#BZ (x3x6)--- $399 No longer available
The Barlow below offer the best combination of convenience, Performance and ease of use possible. And simply have features that you will not find else where.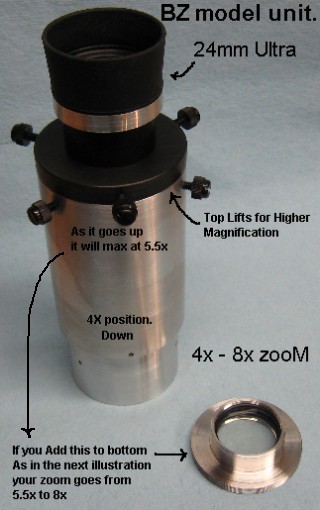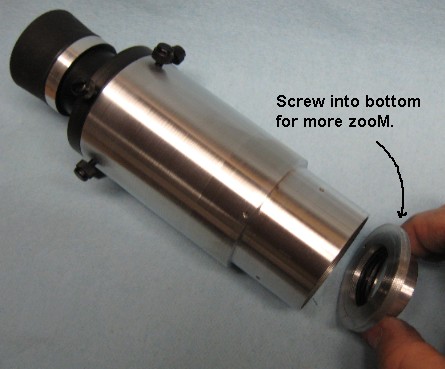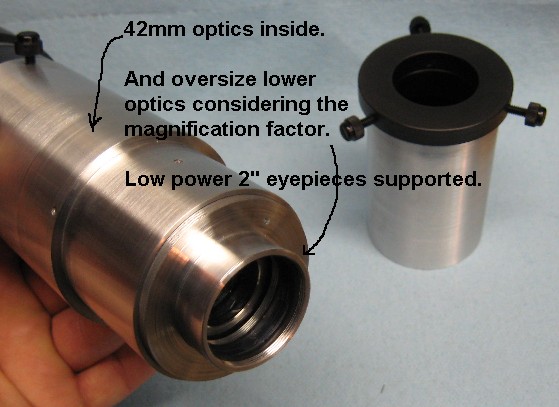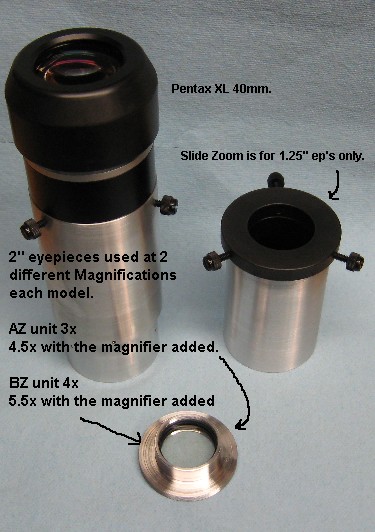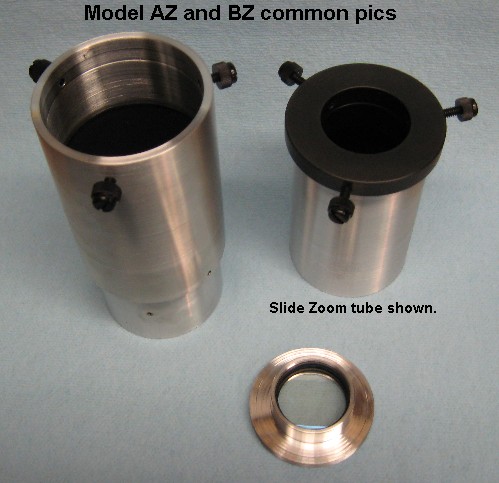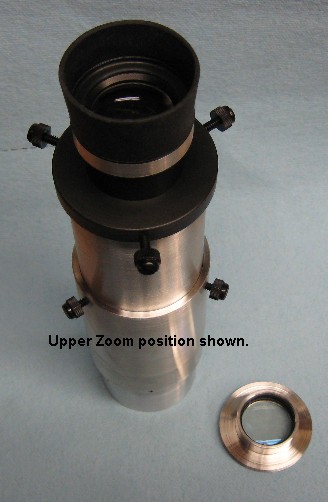 T-2 Modular 2" Barlow . These versatile Barlows can connect to a T-2 thread. They have Photographic application as well as visual. The magnification element can detach from the top eyepiece holder and then re-attach to female T2 accessories. (or bottom of the filter wheel) This can be used with a filter wheel that is T2 compatible. You can also attach a camera to it or you can put the Barlow together and use the supplied T2 top that fits in the 2" eyepiece holder to attach a camera to it for the stated magnification. The top eyepiece holder has a T2 female attachment to connect the top of a filter wheel if you want.
Ask and I will give you a full rundown of what this Barlow can do. Please read the information in the picture and under the picture.
The choice of magnifications are:
2.0x $329 #(T2M2.0x)
2.5x $329 #(T2M2.5x)
3.0x $329 #(T2M3.0x)
Instructions in picture and Text below.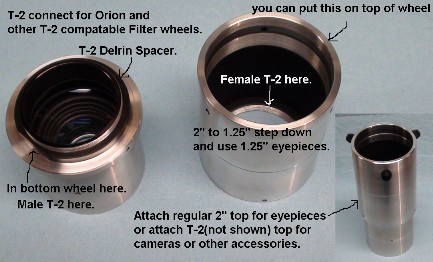 Align the flat spot on Delrin ring to avoid center shaft going through wheel. With the Delrin spacer in place rotating operation of wheel will not be impaired. Do not over tighten the element piece to the bottom of the Filter Wheel.
Here below is an example of a T-2 filter wheel.